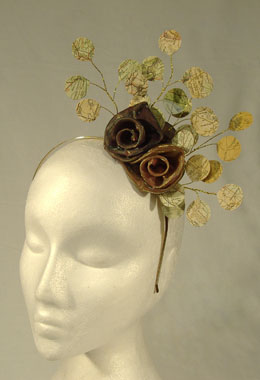 Honesty Map and Bronze Rose Headpiece
A vintage fabric backed map has been used to make honesty pennies. The pennies are wired so can be expanded or moved to suit. Three bronze roses sit at the base of the headpiece, one placed at the back for interest.
To purchase contact Scarlett Valentine.
Email info@scarlettvalentine.com
Click below to enlarge




Click below for Matching Items