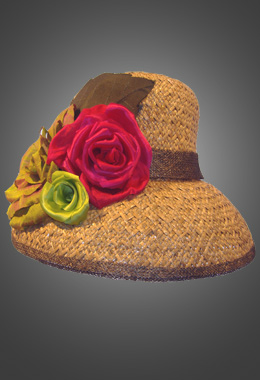 Straw Hat with Silk Roses
This is a hand blocked straw hat perfect for a summers day. It is trimmed with a selection of large hand made silk flowers in cerise and lime silk and a silk leaf. A really flattering shaped brim makes this a great hat for a wedding, christening or any occasion.
To purchase contact Scarlett Valentine.
Email info@scarlettvalentine.com
Click below to enlarge




Click below for Matching Items