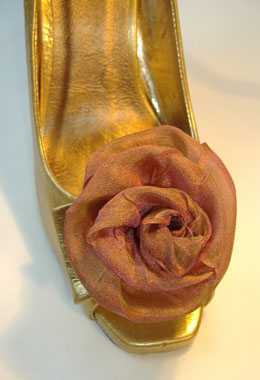 Bronze Rose Shoe Clips
These elegant shoe clips would look good on any style of shoe. They are handmade from a shot bronze fabric. The beautiful roses are sewn onto fabric hook-and-loop fasteners so that you can fix the shoe clip exactly where you want it anywhere on your shoes first then precisly attach the flowers.
To purchase contact Scarlett Valentine.
Email info@scarlettvalentine.com
Click below to enlarge




Click below for Matching Items