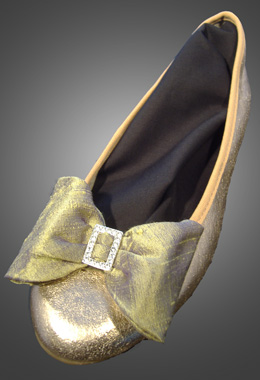 Gold and Lilac Silk Bow Shoe Clips
These elegant shoe clips are made using a gold and lilac shot dupion silk. The bows are handmade with a diamante buckle at the centre. They have fabric hook-and-loop fasteners so that you can fix the shoe clips exactly where you want them and immediately transform a plain shoe into beautiful individual items.
To purchase contact Scarlett Valentine.
Email info@scarlettvalentine.com
Click below to enlarge




Click below for Matching Items