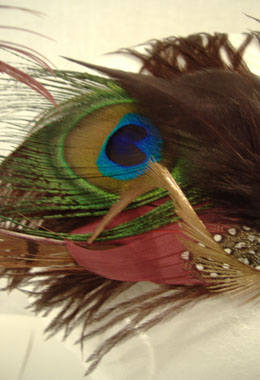 Brown and Gold Peacock Headband
This is a stunning headband. It is handmade using a a variety of feathers including ostrich, pheasant, goose biots, black and white spotted guinea feathers and a peacock feather. It is attached to a black elastic headband. This is a really beautiful hairband.
To purchase contact Scarlett Valentine.
Email info@scarlettvalentine.com