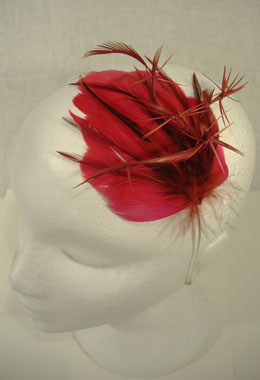 Pink Feather Hairband
This is an easy to wear eye catching hairband. It is handmade using a variety of shocking pink and red feathers including goose biots and hackle feathers. It is attached to a silver metal hairband which is very comfortable to wear. This is a really funky hairband.
To purchase contact Scarlett Valentine.
Email info@scarlettvalentine.com