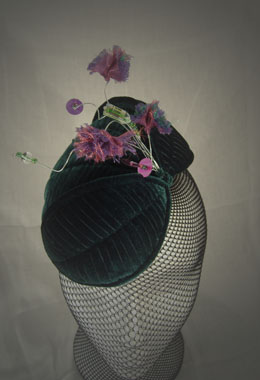 Green Leaf Headpiece
This unusual headpiece is formed from three leaves each handmade and covered with green velvet, with the veins individually stitched. Silk flowers and beads provide an eye catching decorative touch. The headpiece is very comfortable to wear and held on the head with a metal hairband. This stunning piece makes a real impact.
To purchase contact Scarlett Valentine.
Email info@scarlettvalentine.com