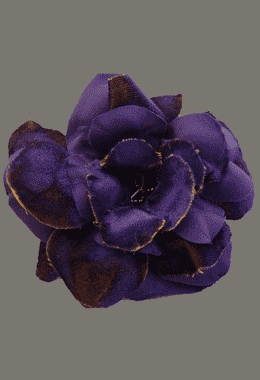 Purple Velevet Flower Brooch
This stunning handmade purple velvet brooch would look great on your coat. It is made from a two tone velvet of purple shot through with a copper colour, which had been enhanced by incorporating a few copper viole petals amongst the velvet. It has purple beads at the centre. It is mounted on a brooch pin.
To purchase contact Scarlett Valentine.
Email info@scarlettvalentine.com